High Capacity,
Nonstop Networking
We design and build very high capacity networks and can make these networks redundant and nonstop at any level. We offer network equipment from several leading-edge manufacturers of network equipment.
ePortal is a perfect alternative for supporting a one-to-one education alternative or a remote worker program. It's a tablet computer that's deployed easily – almost instantaneously – and then requires very little ongoing management.
We offer video origination, storage, and fileserving products from Discover Video, the leading manufacturer of networked video systems. We can also deploy Discover Video as a quickly-implemented digital signage system that…
VoIP / Unified
Communications
We provide complete VoIP systems for education, government and commercial customers. We also provide SIP-based local and long distance circuits for voice and video communications.
We build about twenty VoIP…
We configure networks to support secure communications by using all of the security features present in the top-of-the-line network equipment we use. We add security products from several vendors to provide end-to-end security against hacks…
Ever needed a highly redundant, high capacity, virtualized data center but don't know how to get there? We design and build Fortune 500-class data centers for small commercial, education, and local government customers.
We think that when you add existing management systems to help manage your networks you wind up adding another layer of management to manage. We think that's silly, and we're developing a new paradigm that removes management…
We offer ongoing service and support for any product that we sell. This can be a combination of manufacturer support (much of it free, and for life) and our own direct support. We can also combine our direct support with manufacturer support in a more…
Designers of highly effective, cost effective wired and wireless networks
and networked services that include security, video and voice, servers, and storage.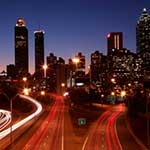 We design and then build wired and wireless networks for medium-sized to large organizations. We use Hewlett-Packard wired and wireless network equipment and Meru Networks' wireless network equipment. We provide and configure security systems by Hewlett-Packard, Meru Networks and Fortinet to protect those networks from improper access, attacks, and exploits.
We also provide video– and voice-over-IP products and services using Discover Video and Mitel products. We also provide low-cost, high-feature monitoring services for networks and their attached resources.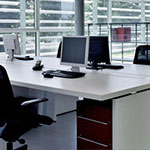 Here's what distinguishes us from most other resellers: we restrict what we do so that we can stay very proficient at it. An MXN job is totally guaranteed to be done well and completely, and aside from factors beyond our control, at or under budget and on time.
We do these networking, security, and network services jobs in the nine state southeastern US region that encompasses Virginia, West Virginia, Maryland, North Carolina, South Carolina, Georgia, northern Florida, Alabama, and Tennessee.
Live in the southeast? We're convenient and very willing to work with you.